Some news from a long-time member of the RS forums… who had disappeared for few years.
I did register again a few days ago, and it was nice to see that quite a few well-known names are still posting here !
On my side, I have some news about some personal Queen/Brian May-related project.
Nearly 10 years ago, I started building my first guitar amp, based on the 1W amp-Mullard schematic…some AC125, AC126, AC128s transistors, two transformers, some usual electronic parts, a good old vintage speaker, and I had my first BM-style amplifier, the perfect companion to my RS and TB to achieve the tones we all love. I couldn't expect I would still be working on this circuit ten years later.
As you may remember, 3 years ago, I managed to find a Supersonic PR80 amplifier board, which is a key part of Brian May's original Deacy amp. I was lucky enough not only to find an original board, but also some extra original transformers that were used on these boards.
Here is an unseen picture of my original board.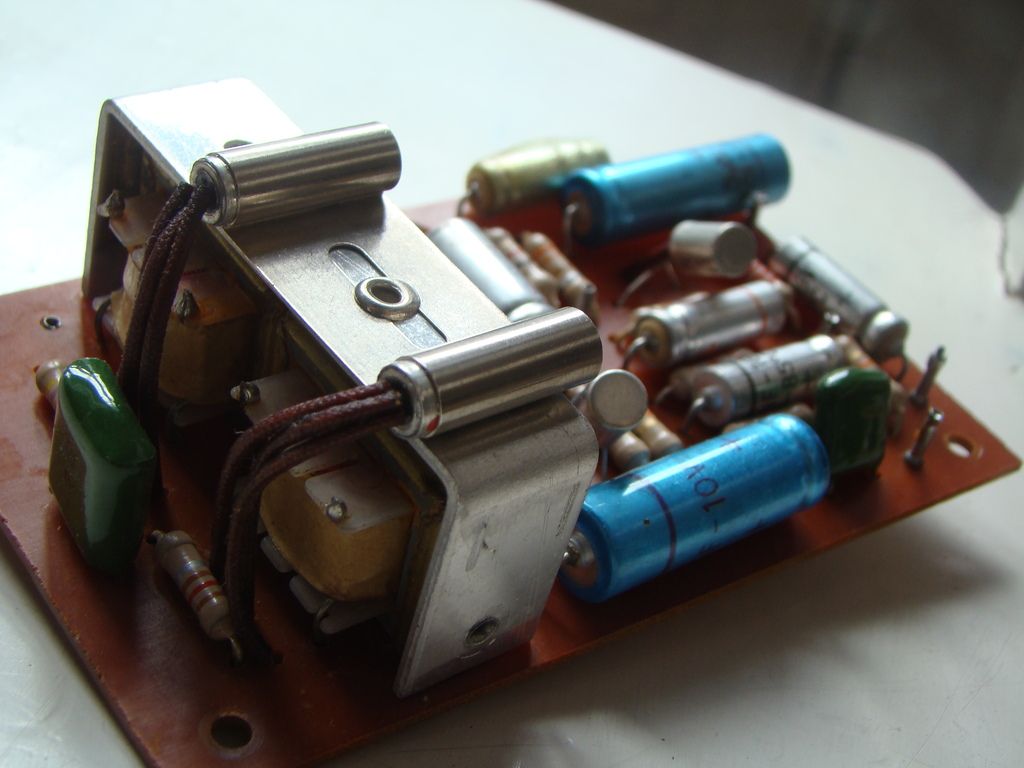 Owning this original board and these transformers was of course a unique source of information that I only could have dreamt of before. All the technical details, but also aesthetical infos were there before me…still waiting to be fully discovered though. I then decided to start another "journey", which ended a few days ago : building from scratch my best BM-style studio amplifier, using the same parts John Deacon once assembled if they were still available or building my own if they were not.
The key elements were the audio transformers…which I completely replicated, using an original pair of Supersonic original transformers. It was not only a technical replica, but also the original vintage look was part of the project. Having full access to the loose transformers did help a lot of course, as some unexpected details and infos could be seen and measured.
Having done this work, I thought I should go much further, and build a twin brother/sister to my original Supersonic board. I won't bore you with all the details of my R&D work, but it took me most of my spare time during the last 3 years. I carefully replicated the electronic board, but also the speaker cabinet (thanks to a very similar cabinet I have). The speakers, another key part, have been chosen and tweaked using the original Elac speakers as a reference.
Enough talking, please find below some pictures of my work.
I hope you'll enjoy seeing these as much as I enjoyed my "special journey".